Atlas Garden – Le Vestiaire Des Parfums
Select a Volume
KEYWORDS
Exclusive collection — Fragrance — High Fragrance — Perfume — Exclusive — Oriental Collection — Supreme Bouquet — Magnificent Gold — Sleek Suede — Exquisite Embroidery — Splendid Wood — Atlas Garden YSL — Yves Saint Laurent — Saint Laurent Parfum — Saint Laurent Beauté
TYPE
THE OLFACTION
ATLAS GARDEN is a delicately shimmering Oriental accord drawn from the treasures of the oasis. An expression of the sweet sensuality discovered by Yves Saint Laurent in his Moroccan paradise.
LE VESTIAIRE DES PARFUMS COLLECTION ORIENTALE
Seven inspirations that had given an oriental yet modern style to the collections of Mr Yves Saint Laurent. SUPREME BOUQUET, WILD LEATHER, ATLAS GARDEN, MAGNIFICENT GOLD, SPLENDID WOOD, SLEEK SUEDE, EXQUISITE EMBROIDERY: seven opulent and oriental fragrances dressing the skin.
THE BOTTLE
A fragrance enhanced by a jewel bottle with architectural and pure lines, with a couture 'grain de poudre' cap adorning a sleek and precious gold lacquer, a tribute to Orient.
Olfactory family : Floriental
Top Notes
BERGAMOT ESSENCE
NEROLI ESSENCE
MANDARIN ESSENCE
Heart Notes
ORANGE FLOWER ABSOLUTE
DATE ACCORD
Background notes
SOLAR ACCORD
TONKA BEAN ABSOLUTE
AMBROX
ALCOHOL ● PARFUM / FRAGRANCE ● AQUA / WATER ● LINALOOL ● METHYL ANTHRANILATE ● HYDROXYCITRONELLAL ● LIMONENE ● HEXYL CINNAMAL ● BUTYL METHOXYDIBENZOYLMETHANE ● BENZYL ALCOHOL ● CITRONELLOL ● BENZYL SALICYLATE ● GERANIOL ● CINNAMAL ● COUMARIN ● ALPHA-ISOMETHYL IONONE ● CITRAL ● EUGENOL ● BENZYL BENZOATE ● FARNESOL ● ISOEUGENOL ●
Advices & Services
TRY BEFOREYOU BUY
CHOOSE YOUR SAMPLE TO DECIDE
WHICH FRAGRANCES BETTER
SUIT YOU.
MAKE IT YOURS
PERSONALIZE YOUR BOTTLE WITH
OUR COMPLIMENTARY ENGRAVING
SERVICE.
CREATE THE ULTIMATE GIFT
COUTURE WRAPPING AND LUXURY
GIFT BOXES FOR A UNIQUE ART OF
GIFTING.
A T L A S  G A R D E N
SUAVE & CARNAL
ATLAS GARDEN is an expression of the sweet
sensuality discovered by Yves Saint Laurent in his
Moroccan paradise where the sweetness of the
Orange Flower is blended to almond-scented Tonka
Bean absolute. ATLAS GARDEN is a tribute to this
addictive Oriental dream.
DISCOVER ONE OF MR. SAINT LAURENT ORIENTAL INSPIRATION
In 1980, Yves Saint Laurent bought the villa Majorelle in Marrakech, renaming it the Villa Oasis. Over the years, he turned it into
a haven of peace and creation: paradise found. Its flowers spilled over into the motifs of his dazzling embroidered capes and
flamboyant «garden» dresses.
A THRILLING INITIATION
WHAT DRIVES YOU? WHAT MAKES YOU FEEL ALIVE?
LET YOUR INSTINCT GUIDE YOU TO SHAPE THE CONTOURS
OF YOUR OLFACTORY SIGNATURE.
FIND YOUR SCENT
THEY ALREADY LOVE IT
Strong scent with a very nice aroma, lasting all day. Love it!
Long lasting, beautiful warm scent. One of my favourites.
You May Also Like
Back to the previous page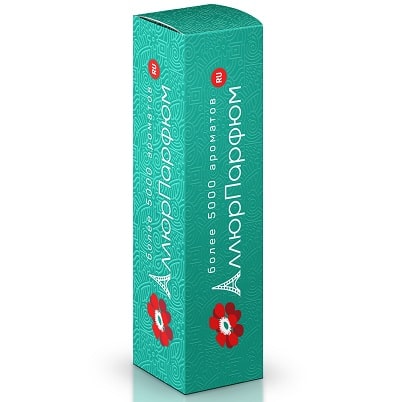 * Бесплатная доставка не осуществляется если себестоимость доставки больше 400 рублей
В нашем магазине представлена только оригинальная парфюмерия.
Мы сильно дорожим своей репутацией и очень внимательно подходим к выбору поставщиков. Будьте уверены, что для нас нет ничего важнее, чем доставить покупателю качественный товар за который нам не будет стыдно. Большинство посетителей сайта возвращаются к нам за повторными покупками.